ABOUT US
HISTORY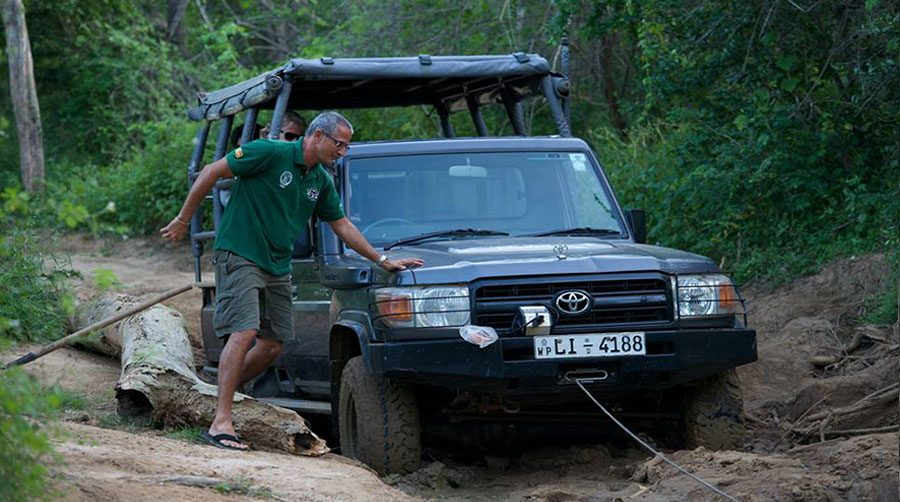 From childhood, our founders' spirit of adventure and thirst for exploring the wilderness has led them to traverse the length and breadth of this magical isle on foot, over water, and by road (well, in many instances there were no roads but that didn't stop them!). Some highlights of these trips would include navigating around a herd of wild elephants to cross a dry riverbed, winching out of monsoonal floodwaters, kayaking down rivers, circumnavigating the island on borrowed motorbikes, and exploring ancient caves and forgotten jungle monasteries. Lest we forget our trusted 1954 banged up Mercedes Benz that got us through many jungle adventures! Nights would be spent around a campfire, sometimes quietly watching an array of wildlife coming to drink at a waterhole a safe distance from camp.

The idea of Kulu Safaris was thus hatched on such an evening in the heart of the jungles of Wilpattu, under a starry sky, with just a tarp for shelter and the crackle of dry sticks on a campfire.
OUR TEAM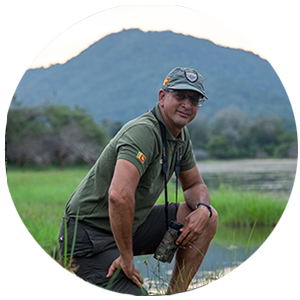 Javana Fernando
Javana leads Kulu Safaris, and has an unrivalled wealth of experience and knowledge of not only Sri Lanka's wilds, but also its history. His wanderlust has taken him to every corner of the island since childhood, and he is regarded by his peers as one of the most daring explorers Sri Lanka has seen. Naturally, he is passionate and active in multiple areas of conservation and policy design. He also runs an organic coconut plantation and manages several other boutique properties on the island under the Haritha Collection.
Javana's travels have taken him to many national parks in Africa and India as well. He has climbed Mount Kilimanjaro and Mount Kinabalu. He has also rafted the Zanskar Valley, the Brahmaputra River, and the Ganges, as well as most of Sri Lanka's rivers. A campfire drink with Javana will be time well spent!
Sevandhi Fernando
Sevandhi (or 'Seva' as he is fondly referred to) is our 'man behind the scenes'. Educated in Florida, Seva spent the first part of his career in the financial sector. However, he was quick to discover his distaste for the "9 to 5" lifestyle and soon immersed himself in the family's leisure portfolio. His main project currently is managing the Windsor Hotel in the scenic hills of Nuwara Eliya, but he is instrumental in Kulu's operations, especially in managing our finances.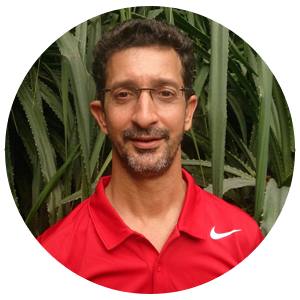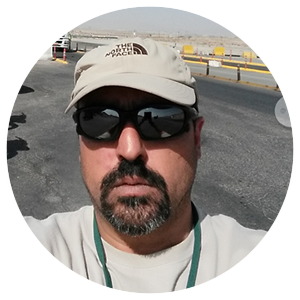 Kenneth McAlpine
Kenny's outgoing personality has been invaluable in reminding the Kulu team that above all else, camping needs to be fun. A tea, spice, and rubber trader by profession, Kenneth has travelled to more than 50 countries around the world both for work and pleasure, setting up trade lanes throughout Russia and the former CIS, Europe, Asia, the Middle East, and the United States. Kenny was also part of a group (which included Javana) that in 2014, travelled from Berlin to Battaramulla (Germany to Sri Lanka) on motorbikes!
Kenny spends most of his time on his farm in the Central Highlands, tending to his new passion – growing organic vegetables and culinary herbs. Kenny drives Kulu's strategic planning, and also oversees equipment procurement. He also liaises with the wildlife documentary production companies that work with us.
Ramli Mohamed
Maas Ramli Mohamed is an international Financial Consultant, who owns and runs his own consultancy business to service clients from his former life as an international investment and corporate banker. However, his true passions are photography, wildlife, and travel. He refers to himself as a "largely content, lazy, middle aged male who is eternally hungry, and addicted to camera gear." (We can definitely vouch for the latter!). If Ramli is at camp, guests have a great opportunity to delve into the murky waters of aperture and exposure, and perhaps even fine-tune their photography skills under his tutelage.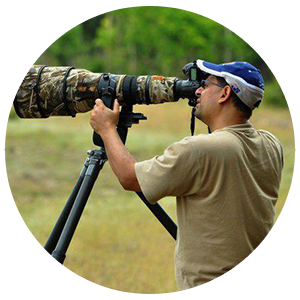 TESTIMONIALS
Had an amazing experience here at Kulu Safaris. Staff were all amazing and couldn't do enough for you. From eating dinner on the lake platform lit by lights and breakfast in the tree house. Had a great night sleep and can't wait to return. Thank you, we will remember for a long time.
Emma Atkins
rom UK, 17th March 2020
Sri Lanka is a beautiful, colorful country and we stayed in a lot of nice places but Kulu Safaris, Yala was the highlight of our trip. Our warmest thanks to all of you who made this stay perfect..
Angela and Barbara
From Switzerland, 27th February 2020
Just amazing! Perfect location, wonderful staff, great safaris, unexpected Kayaking and great food.
Thank you Kulu Safaris for a wonderful few days, definitely recommending to family and friends and hope to return again sometime.
Tony and Sue wilson
From UK, 29th January 2020
Thank you very much Manju and the Kulu team for a fantastic experience in the camp and in Yala. We greatly appreciate your attentive service and personalized approach which made us all had a wonderful experience. The food was absolutely delicious and thank you for accommodating all our dietary requirements.
Mudie Family
From Australia, 19th January 2020
We spent two nights in this beautiful place and experienced four wonderful safaris. We had a very competent guide who knew where to search the animals, so we enjoyed lots of wonderful wildlife. Also great Jeeps that go about anywhere. We also enjoyed the delicious food being served. Extremely friendly people fulling every wish. Thank you for these wonderful days.
Rasmus Jensen
From Germany, 16th October 2019
A great experience that will stay with us for a long time. Such a talented group of hospitality professionals that catered to every need. Absolute credit to the management and every member of staff. Great vision, great execution. Beyond all expectations. Thanks to everyone who contributed to the experience.
Brett Winston
From Australia, 15th October 2019
Aloha with love from Hawaii!
We truly enjoyed our short time with you. Everyone at Kulu worked so hard to make our stay extra special. The meals were delicious and table settings were stunning. Our guide and driver were amazing at spotting animals and sharing endless information and great stories. Our only regret is our time is too short. Highly recommend to all for an authentic Sri Lankan safari experience..
Indigo and sabra Hawkins
From USA, 11th August 2018
Massive thank you to the Kulu team for an unforgettable experience. The food was delicious, the service was wonderful and the property was spectacular. We are so thankful to have had the opportunity to visit and we were especially lucky to have seen a leopard on our first safari. Thank you so much for everything. We can't wait to visit again.
Keri and Nicola
From Canada, 9th April 2018
Massive thank you to the Kulu team for an unforgettable experience. The food was delicious, the service was wonderful and the property was spectacular. We are so thankful to have had the opportunity to visit and we were especially lucky to have seen a leopard on our first safari. Thank you so much for everything. We can't wait to visit again.
Keri and Nicola
From Canada, 9th April 2018
A kulu stay has been on our bucket list for ages, we finally did it. from how keen and friendly ( not to mention efficient & Prompt) the staff were , to the great food, to the tents to very comfortable safari jeeps all easily exceeded expectations. Namal our driver was well-versed In avoiding the dreaded Yala traffic jam and our sightings were great ( even in the harsh dry this July) Preme runs a very tight ship & we enjoyed Ramanis company. Hope to be back soon - Keep up the good work. Thank you!
Anushka and Shehan Ramanayake
From Colombo, Sri Lanka 20th July 2014
After Safaris in Africa, Nepal tiger tops Yours rank way up there! Despite the heat of the dry season the service and the tents were wonderful. We had a great time and saw four leopard, sloth bear and elephants over the 2 days. The food was terrific as was the camp fire and the staff excellent. All in all a most wonderful experience for our two boys.
Chris Shaw and Family
From Singapore 16th June 2014
Wow..what an amazing experience. What better way to spend our honeymoon and Nikkis birthday. The whole team was so friendly and welcoming. The food was delicious.
The campsite and tents were fabulous. And the safari what can we say? Elephants including two tuskers., mongoose, sloth bear and leopards and heaps of amazing birds. What more could we have asked for. Thank you to the whole team.
Shane and Nikki
From Singapore 16th June 2014
Our second camping experience and second experience with Kulu Safaris. I repeat, the "only" way to exp Yala. Amazing service, food, experience and love the new tents. We will be back again...thank you all
Aryan and Annikka
Colombo Sri Lanka 16th May 2014
Our second camping experience and second experience with Kulu Safaris. I repeat, the "only" way to exp Yala. Amazing service, food, experience and love the new tents. We will be back again...thank you all
Allan and Darlene Lush
26th February 2014
❮
❯