Unforgettable wildlife experiences
Our love affair with the wilds of Sri Lanka inspired the name "Kulu", meaning "untamed" in our native Sinhala language in reference to Sri Lanka's Wild Buffalo, our mascot- . It symbolizes the intention of the 'Kulu Experience' – to explore the untamed majesty of the Sri Lankan jungle in the safest, most comfortable, and responsible way to fellow lovers of the wilderness.

The Kulu experience is like no other, thanks to the incredibly passionate Kulu team, who brings the experience to life. Perpetually curious, with a burning desire to know all they can about our jungle home, this spirited team of individuals live and breathe the values of conservation and responsible tourism. They share our founders' passion for constantly learning about the nuances of wildlife, the jungle, and our proud history. Their passion is to show off the best Sri Lanka has to offer with innate warmth, sincerity, and efficiency; this is what transcends the expectations of our clients to establish a stay with Kulu Safaris, as the highlight of their visit to Sri Lanka.

We cater to clients with diverse interests and passions. We host professional photographers on long stays, who depend on our local knowledge and guiding expertise to capture the best of Sri Lanka's jungles through their lens.

We love hosting families – our guides are adept at translating their knowledge of the jungle into creative, learning experiences for youngsters. Also, our kitchen is well geared for their discerning tastes!

Honeymooners and couples are in for a treat at Kulu. While the jungle weaves its own spell of romance and charm, we love curating bespoke experiences to make your stay with us all the more special. We don't want to reveal all our secrets here, so do write to us, and we'll create an unforgettably 'wild' romantic experience for you, right here in the Sri Lankan wilderness!


Curated escapades
Just in case the lure of safari isn't enough, Kulu has several curated experiences to keep you captivated.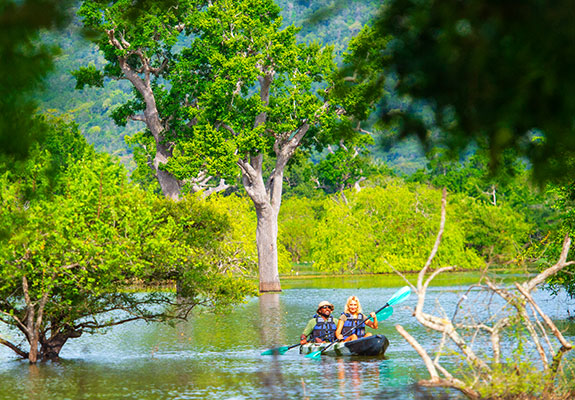 Kayak on the beautiful Kocchipathana tank (lake)
Guests can Kayak out onto the peaceful waters of the Kocchipathana tank which borders the Kulu Safaris Campsite for a unique perspective of our remote location in Yala. Observe a multitude of bird species that live in and around the tank and enjoy the beauty of Sri Lanka's rural countryside.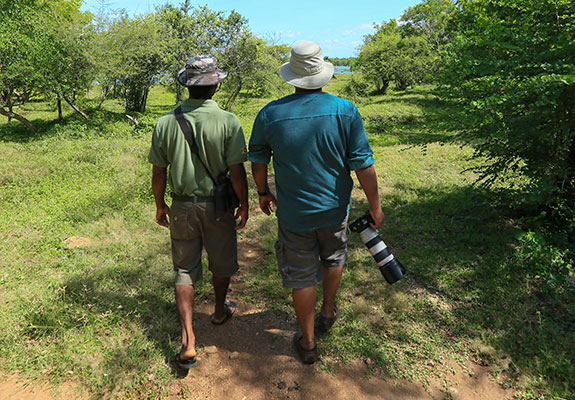 Explore the jungle on foot
For more experienced guests, we invite them on a 'jungle walk' led by our knowledgeable guides. The walk provides a rare chance to learn the fascinating art of tracking, animal behavior, and offers a fantastic opportunity for birding as well as photography.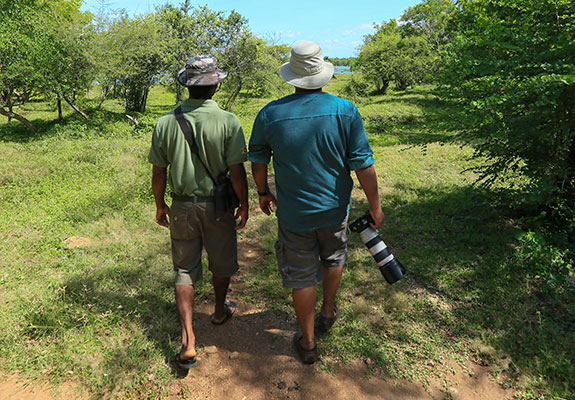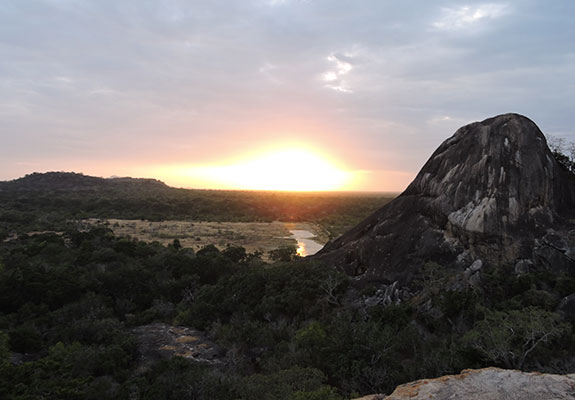 Discover Sri Lanka's ancient heritage
We also enjoy taking our guests on guided explorations of historic and cultural sites around the camp. Though small in size, Sri Lanka has an incredibly ancient past. Kataragama is one of the most sacred and symbolic places of worship for all religions, but especially for Buddhists, Hindus and indigenous communities and dates back many thousands of years, even to the times of the legendary King Ravana from the great Hindu epic Ramayanaya. Sithulpawwa (which translates broadly to "Hill of the Quiet Mind") is an ancient jungle monastery that dates back to the 2nd century B.C. Both locations provide a fascinating glimpse into Sri Lanka's history and are sites of great spiritual energy.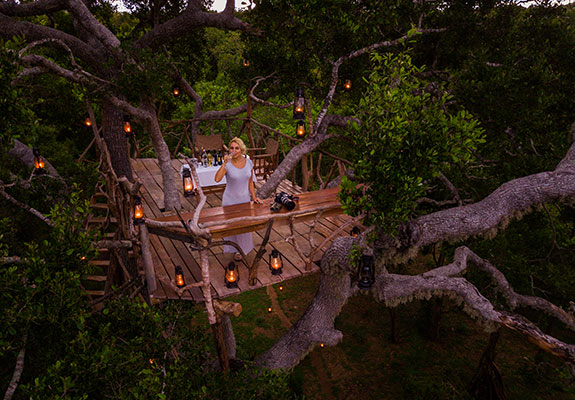 Sundowners in paradise
And what safari is complete without a sun downer at a breathtakingly scenic location, to mark the end of a perfect day in the jungle? But we can't reveal any more! You'll just have to stay with us to experience the magic yourselves.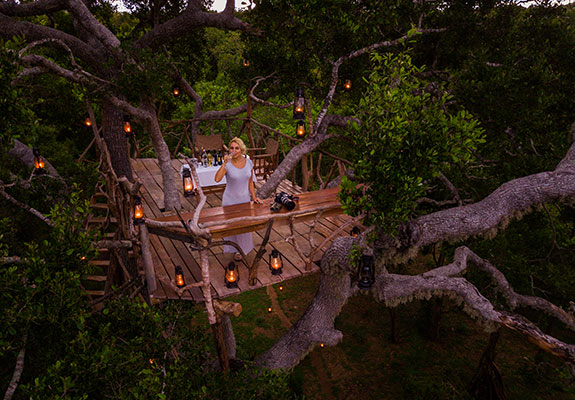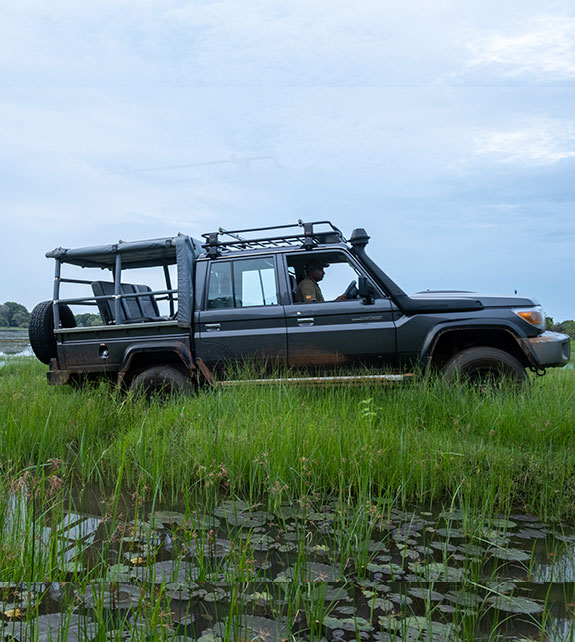 Versatile & Comfortable Safaris
We challenge you to find a jungle addict who doesn't share a passion for great 4WD vehicles, and Kulu's portfolio of vehicles reflects that passion. Our fascination with Toyota and Land Cruisers goes back to our childhood adventures. Our jeeps are modified for comfort, reliability, and photography. Because our adventures take us to the back of beyond, we have fitted our jeeps with the best recovery equipment and accessories for superior terrain handling, comfort, and safety. Our fully retractable canvas canopies allow for a 360 viewing and photography opportunity, and our jeeps are well stocked with refreshments and safety gear.

Our drivers and guides are experts in the art of tracking wild animals and reading their behavior, while their driving skills in the toughest of terrains are the best in the business. But in the same token, safety is paramount; drivers are trained rigorously before they take on the responsibility of game drives with guests.

We pride ourselves in offering our guests the best opportunity to view and photograph wildlife without compromising safety and comfort.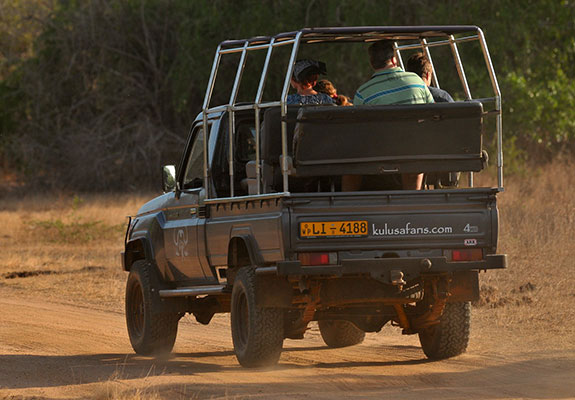 Respectful interaction
Our conduct in national parks is unobtrusive and respectful of the animals that we enjoy watching; our guides are trained to achieve the best balance between viewing opportunities for our guests while not crowding around a sighting.